Skilled Nursing Care
The quality, consistency, and dedication of our caregivers are the keys to our success.
Our attentive Nursing Staff provides 24-hour care for our residents, effectively communicates with family and medical professionals, and ensures that each patient's right to participate in their health care decisions is respected.
We offer a complete range of Skilled Nursing services including:
Post-Operative Care
Disease Management
Medication Management
IV Therapy
Enteral Feeding
Pain Management
Wound Care
And Much More
Rehabilitation Services
When appropriate, residents are evaluated for rehabilitation needs and goals.
From there, an individualized plan aimed at achieving functional independence can be defined. Our high standards for mission-driven excellence, and the active involvement of our multidisciplinary team, set us apart. Family participation is also encouraged as the team strives to:
Identify specific challenges facing each resident
Set achievable goals
Develop a comprehensive treatment plan
Conduct weekly evaluations and implement any adjustments to treatment plans
Focus on discharge planning from the first day of admission
Support homeward-bound patients by providing a home-going assessment
Additional Resources
Our diagnostic, therapeutic, spiritual, and personal services make us a truly comprehensive care facility.
These services are provided on-site to afford our residents comfort, convenience and faster response times.
Audiologist
Dentist
Social Services
Optometrist
Podiatrist
Alzheimer's/Dementia Care
Psychiatrist
Transportation Services
Psychologist
Radiology & Lab
Respiratory Therapist
Stroke Rehabilitation
Hospice Services
Beauty & Hair Salon / Barber Services
Priest / Clergy & Chaplain Services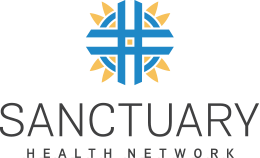 Wadsworth Campus
330.335.1558
365 Johnson Road
Wadsworth, OH 44281