Meet Our Leadership
The culture of compassionate, faith-based care at Sanctuary Wadsworth starts with our leadership. Driven by a strong spiritual mission to serve, our management team draws on a unique blend of social work and health care administration experience. Our vision for Sanctuary Wadsworth is to create a tranquil home for holistic healing of body and spirit.
Dianna Jackson, LSW, LNHA  
Dianna is the Executive Director and Administrator for the Sanctuary Wadsworth Campus. Dianna has 25 years of experience working in long-term care, 15 as a licensed administrator. Dianna holds a bachelor's degree from the University of Akron and is a licensed social worker with emphasis in geriatric care. She has served as a director and admissions coordinator for an Alzheimer's center. Dianna's most recent community received numerous deficiency-free surveys, and achieved a 5-star status plus the AHCA Silver award. Dianna has received numerous awards in long-term care service for quality, resident, family and employee satisfaction.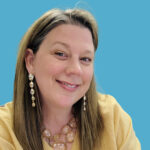 Christine Welday, RT, LNHA, CEAL
Assistant Executive Director, Christine is the Assistant Administrator for Sanctuary. Christine, a licensed respiratory therapist for 30 years, holds a master's degree in business administration. She also earned her LNHA credential several years ago and recently achieved Certified Executive for Assisted Living certification through the OHCA.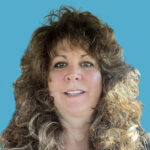 Nikki Gold RN, DON

Nikki is the Director of Nursing at the Sanctuary Wadsworth Campus. Nikki is a seasoned nurse with 25 years of experience in wound care, pain management and Alzheimer's and dementia long-term care. Nikki's positive team approach to nursing promotes a high quality standard of care. Nikki's goal is to promote positive outcomes to enhance quality of care for all residents.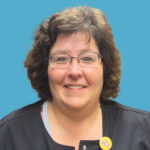 Kristie Burss, ADC, CDP
Kristie is Sanctuary's Admissions and Social Service Director. Kristie has multiple certifications from the National Council for activity professionals. She is also certified as a dementia trainer by the National Council of Certified Dementia Practitioners. Kristie has dedicated her career to the geriatric population at Sanctuary, and recently celebrated 30 years of service. Kristie is a committed member of the Wadsworth community.