Spiritual Care
Sanctuary Wadsworth has partnered with Fullness of Truth Catholic Evangelization Ministries (FoT) to coordinate a wide variety of spiritually enriching services, programs and events.
Sanctuary Wadworth's welcoming community nurtures the body and spirit with faith-based care. Here faith and compassion infuse every touch point–our daily interactions, social activities and our tranquil environment. 
We celebrate diverse faiths and spiritual practices and create enriching opportunities to find peace and healing. We provide spiritual care training for all staff and prioritize your spiritual connection as an important element of your holistic care. 
We understand how when facing personal challenges with independence and healing, faith and connection can play an important role in your progress and well-being. We're prepared to support you with comforting compassion and inspiring experiences, to meet you wherever you're at in your personal journey.
Through strong partnerships with community churches and organizations, we bring religious service broadcasts, on-site events, clergy and volunteers to our residents and families. Our goal is to help you connect with whatever brings you peace at heart, be it faith-based ritual, music, gardening or art.
Our diverse spiritual care programs and amenities include:
Pastoral support from local or personal clergy
Denominational and non-denominational prayer services
Community church service broadcasts
Catholic Holy Mass and Communion services

 

Volunteer visits
Pastoral support for families during end-of-life care and bereavement
Memorial services

 

Chapel
Spiritually enriching social activities
Spiritual resource library
Our dedicated chaplain personally welcomes every resident.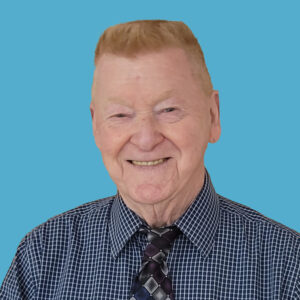 Chaplain Eddie St. John provides a listening ear to all, and prayer for those who wish.