Resident Life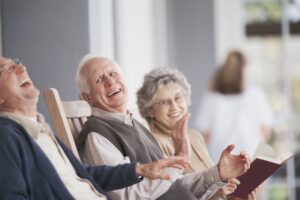 Sanctuary Wadsworth provides an uplifting, homey setting, a welcoming community and an extensive schedule of soul-fulfilling activities. 
From thoughtfully designed living spaces, including comfortably carpeted rooms, to activities bringing together individuals with common interests, our center is a refuge of peace, joy and holistic healing. 
Dining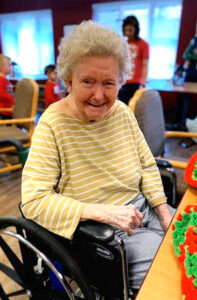 We provide delicious, nourishing meals and healthy menus based on our dietician's consultation with you. You may take meals in our communal dining room, where families are welcome to join, or privately in your room when preferred. We make note of your food preferences, and add home-like touches, including fresh, seasonal selections and made-from-scratch treats.
Activities
We offer a full calendar of uplifting programs, including music, prayer and art activities. We even include enriching activities designed especially for our younger generation residents. 
At their leisure, residents may also gather informally for coffee in cozy sitting areas, stop by the spiritual resource library, and visit the aviary or lounge. Our airy spaces and large windows invite the sun and nature views at every turn.
Convenience Services
On-site access to a range of health, spiritual and convenience services brings ease to our residents' daily lives and frees our families to spend their time together focused on each other.
Dental, podiatry, audiology health services

 

Hair salon and barber services

Priest, clergy and chaplain access